Windows & Doors
Urban can supply and fit a wide range of window and door systems including; Aluclad, Timber & PVC.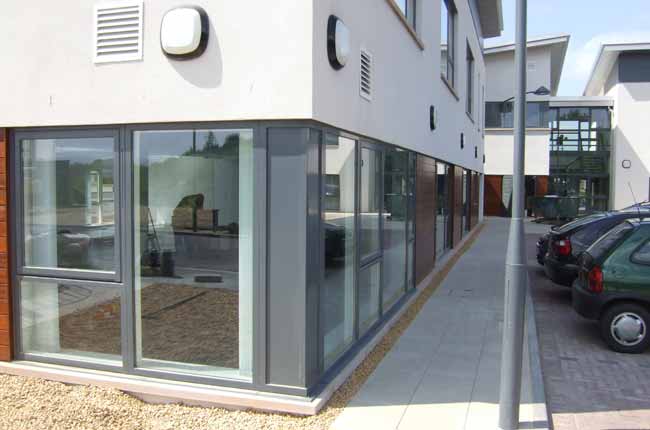 Contemporary design with powder coated Aluminium externally and Wood on the inside
ALUCLAD
Summary: Consists of timber windows & doors with a weather-proof aluminium capping. Widely used in harsh climates (such as Canada and Sweden), Aluclad have gained popularity in the UK & Ireland, especially as a triple-glazed solution. They work best with modern designs.
Pros: Low-maintenance outside, they can offer the look of timber internally, and can be painted on the inside as well to any desired colour.
Cons: Expensive, and if ordered from the Continent windows are unlikely to be made to standard UK sizes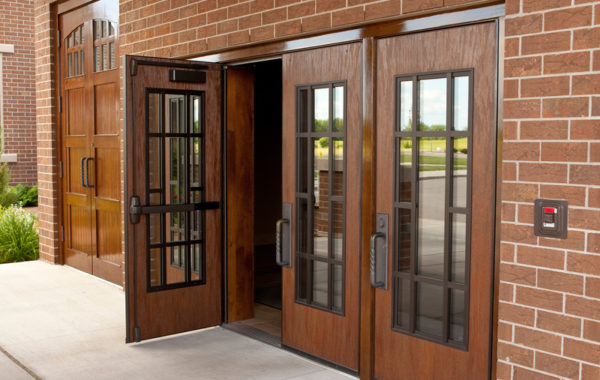 Traditional timber doors offering an elegant solution
Hardwoods
Summary: Hardwoods are slower growing and have a tighter grain than softwoods, making them more stable and durable. The wood can be treated to be further stabilised. Oak is the most popular and is often used on traditional-style homes. It is usually stained.
Pros: It promises a longer lifespan than softwood and its natural looks are perfect for period-style homes and barn conversions.
Cons: It's expensive — anything up to four times the cost of softwood an has periodic maintenance costs.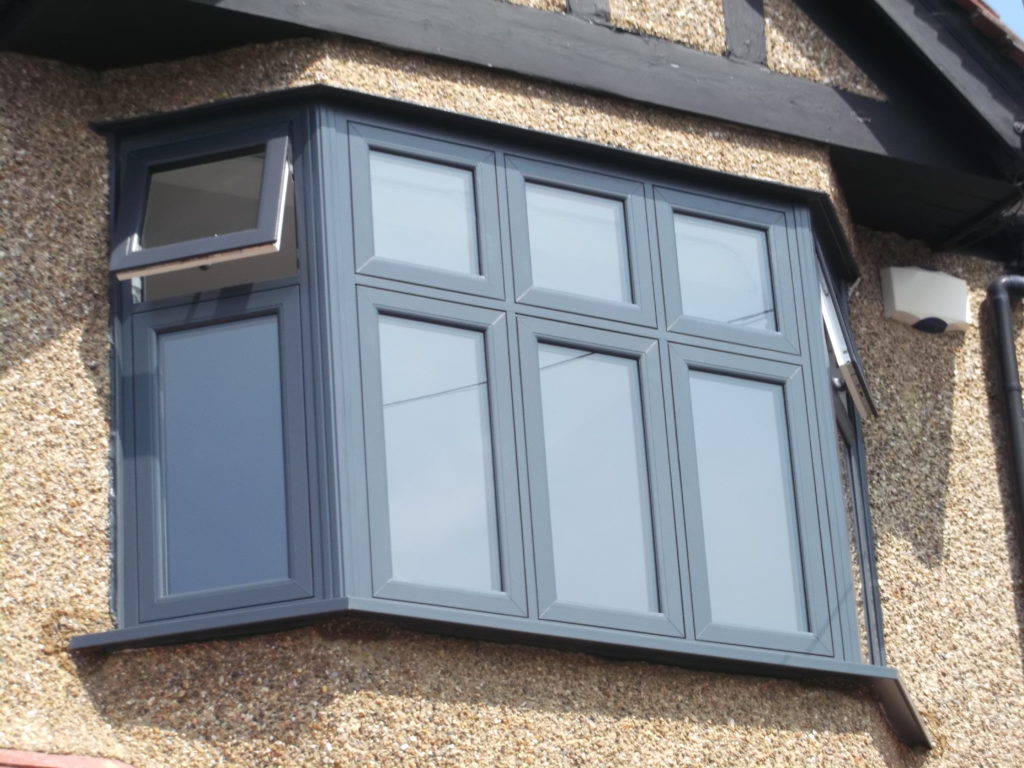 PVC windows offering stylish design and minimising costs
PVC
Summary: PVCu has dominated the new build and replacement window & doors markets since the 1990s as a 'fit and forget' solution. Wrongly perceived as the environmentally unfriendly option, manufacturers are working hard to improve their reputation by using recycled plastic.
Pros: It's the cheapest overall option, though costs do vary enormously with quality. Most appealingly, it doesn't require maintenance.
Cons: PVCu can look cheap and reduce the value of period homes. It cannot be repaired easily, and doors can be a weak point.
Contact us on +353 1 2544488 or hello@urbanac.ie for more information and costs